I have always been a huge fan of animals, Dogs and Horses have been part of my life for a very long time. Over the years I have created a strong bond with these animals and that bond will stay with me forever. I have lots of fond memories when it comes to animals having travelled to many Zoos and Farms all over the UK. I remember visiting a Zoo many years ago and couldn't fathom how small the Penguins and Meerkats were... silly I know but they looked so much taller on the television. I just couldn't believe it! Apart from Dogs and Horses, my favourite animal has to be a Giraffe... Saying that it's pretty difficult to choose a favourite. Giraffes are just so tall and majestic and to me, have the cutest faces.
I love looking at old photos of me and my Dogs. Even though they have now passed. They bring back good memories. My first Dog called Lady was a golden Labrador, she was already here when I was born and she was so gentle and kind. Then came Max, a Dachshund and he was so fluffy and also kind. He was very mischievous and used to steal butter out of the shopping bag... he was a very clever Dog! We could not find him anywhere once and searched the whole house and garden. We thought he may have gone outside while bringing the shopping in. He didn't even come when we called his name. I eventually found him curled up in a tight ball asleep behind the television! Then there was Star... a Horse I used to ride in Ireland. The riding school was situated in a huge old Castle and had an array of different animals. A Pig managed to escape once and everyone was running around trying to catch it, that was a super funny moment!
Pictures are so important to look back on, that's why purchasing a digital
Pet Portrait
is i
deal for pet lovers and make the perfect gift. Forget the socks or novelty cups... make that gift more special with a portrait of their favourite animal. Whether it's Father's Day, Mother's Day, A Birthday, Christmas... any gift-giving occasion. Presents to do with animals will make any animal lover happy. I love those personalised cards you can get where you upload a photo of you and your pet. I still have Max's personalised doggy bed to remind me of him. So where can I get a digital pet portrait? Well, don't worry, I know just the website...
Vector Pets
, a hand-drawn illustration service that will draw your pet for just £8! With delivery in 72 hours. There are also other add-ons you can get such as a full-body drawing for an extra £4. You can also get 24-hour delivery and items removed from the drawing for instance a collar etc. These come at an additional cost. If you fancy getting creative yourself check out Design Bundles and this cool design bow svg. Design Bundles dual license allows you to use the SVGs for personal use as well as professional.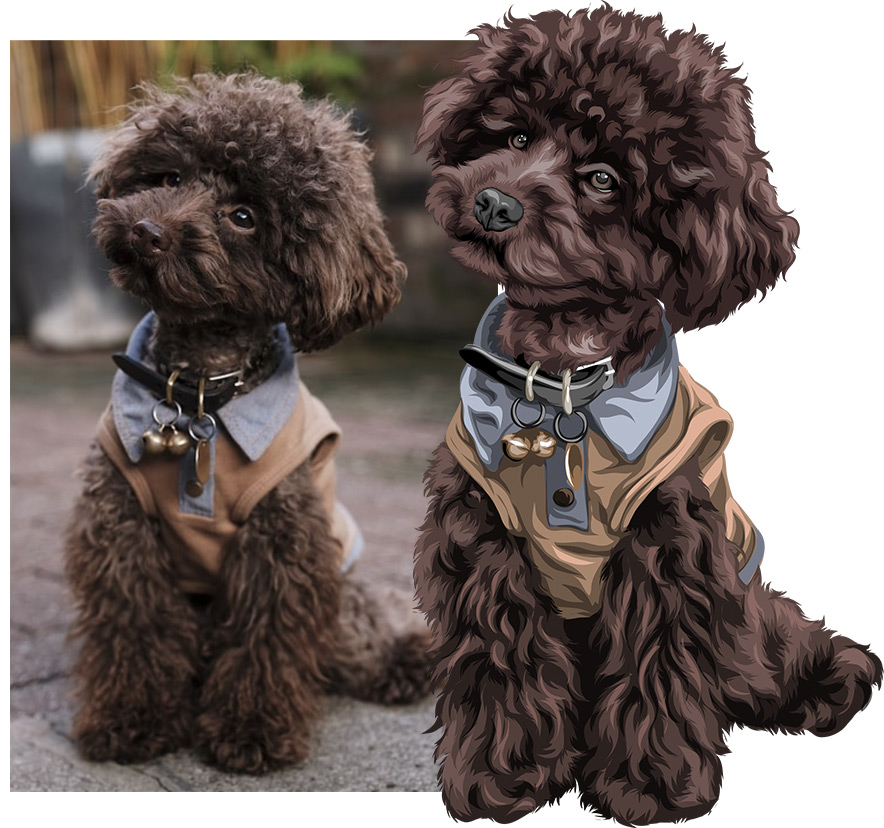 You can choose a detailed style or a cartoon style. Both look amazing! Get as many as you want. Frame them all around your house... as we all know, pets are part of the family too! Dogs have such great personalities and they all have their cute ways! Max used to love going for drives and sticking his head right out of the window... he looked so funny! He used to get super excited when he saw me with the lead and let out a high pitched bark. He loved walking to the park and meeting his doggy friends. I'm currently looking for a Dog, it's been a few years now since having an animal. I love spending sunny days in the park watching all the Dogs, it'll be nice to bring my own Dog again too! I can't wait to get one of those doggy cameras that you can set up and watch them from your phone while you're out, Oh and the treat throwing device. Another fun design that I love from Design
Bundles is the
mermaid svg
. Lots of pretty mermaids and sea-related designs.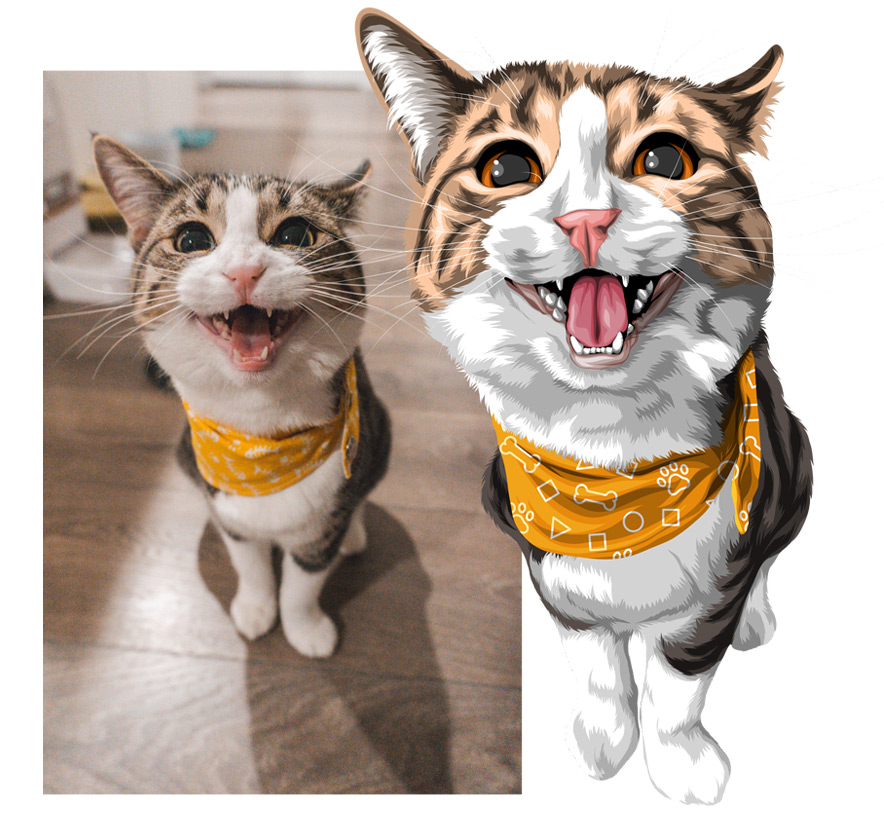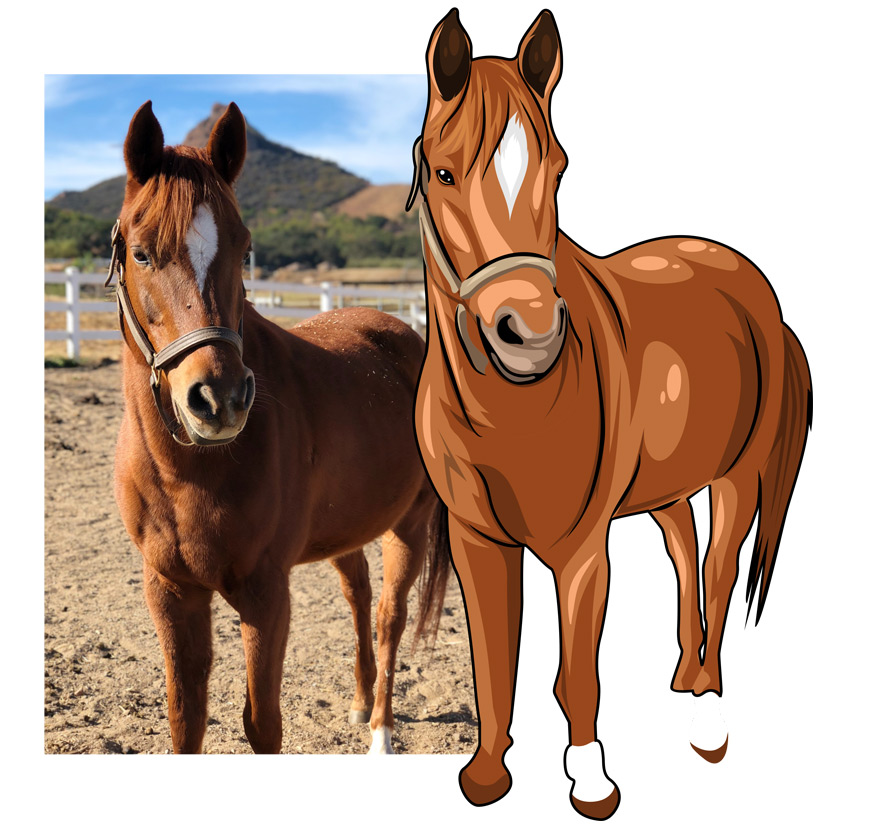 Does anyone else spend a ridiculous amount of time on YouTube watching funny animal fails? Once I watch one, I end up watching another and another, before I know it, 2 hours have passed! Tik Tok has some great animal clips too. So addicting! My favourite Animal movie has to be Marley & Me. Although every time I watch it I end up in tears. Such a loving, emotional but sad movie. I love watching movies where animals talk and develop human-like personalities... makes me laugh! What's your favourite animal-related movie and what pet do you have?
*Sponsored*